Brad's Show #2: Saturday, April 28, 2018, 7pm - 9pm
Our second show had a better location in the bar, double the stage, a black-out curtain, better sound, better cameras, and a kick-ass audience! We celebrated Dave Hatch's birthday the way a comedian's birthday should be celebrated, over 80 minutes of comedy culminating in a discussion of his balls.
Comedians Beau McFarland, Brad Hutchings, Bratt Malaker (that's a stage name), and Dave Hatch delivered over 80 minutes of stand-up comedy. There is a special appearance by Harpal Sandhu as well!
Apologies for the first 15 minutes of audio. It's not bad, but not our best. Apologies for camera framing of Bratt Malaker and Dave Hatch. We'll do better on both of these next show!
Hit the play button in the video to play the whole thing, or use the buttons below to watch individual sets.
---
---
Show Poster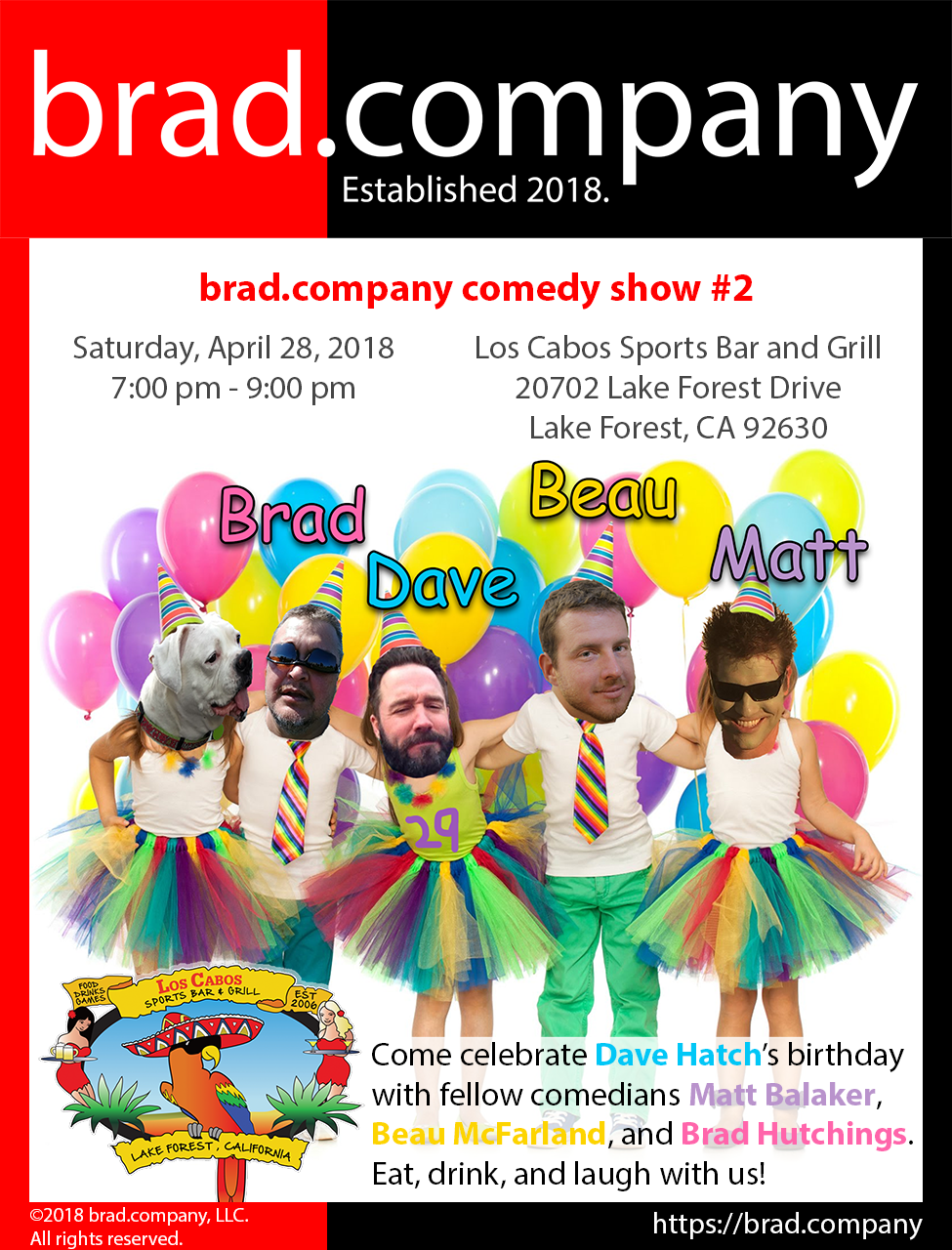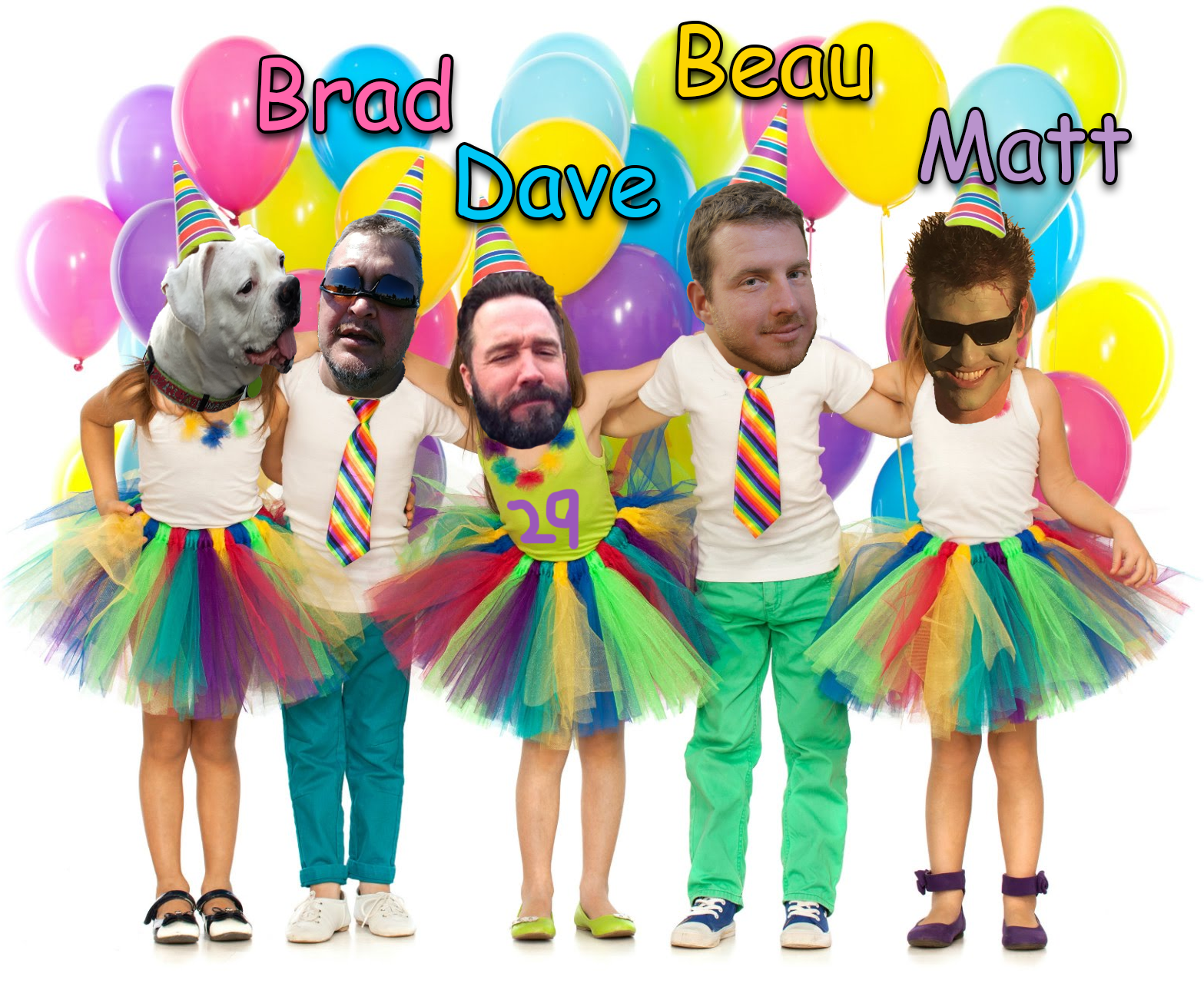 In lieu of gifts, please print a birthday card (left, PDF here) sign it, and present it to Dave next time you see him. It would mean the world to him to receive a now belated birthday card.
If you'd like to print a flyer to share at work, use this PDF.
You can right-click and copy either of images above to share on social media.
---
Production Notes from Brad
I did better with sound this time, as I purchased 50 foot speaker cables so that they could be farther away from the mic.
I shot this with two cameras, but ended up using only the front camera because I hadn't yet figured out the whole multi-camera editing thing in Adobe Premiere. While I reset the camera for each comic, I forgot to frame each comic and didn't have the camera high enough to hide the sagging drape top. I didn't attempt to correct this in Premiere.
The stage was bigger. The curtain was a nice effort, but the stands weren't up to the load.